On July 1st, Portland Review will open submissions for our 2020 themed issue, Labor. In anticipation, our editors have considered ten novels, short story collections, memoirs, and artworks that gather and interpret the social, political, economic, and personal threads tied to modern-day labor.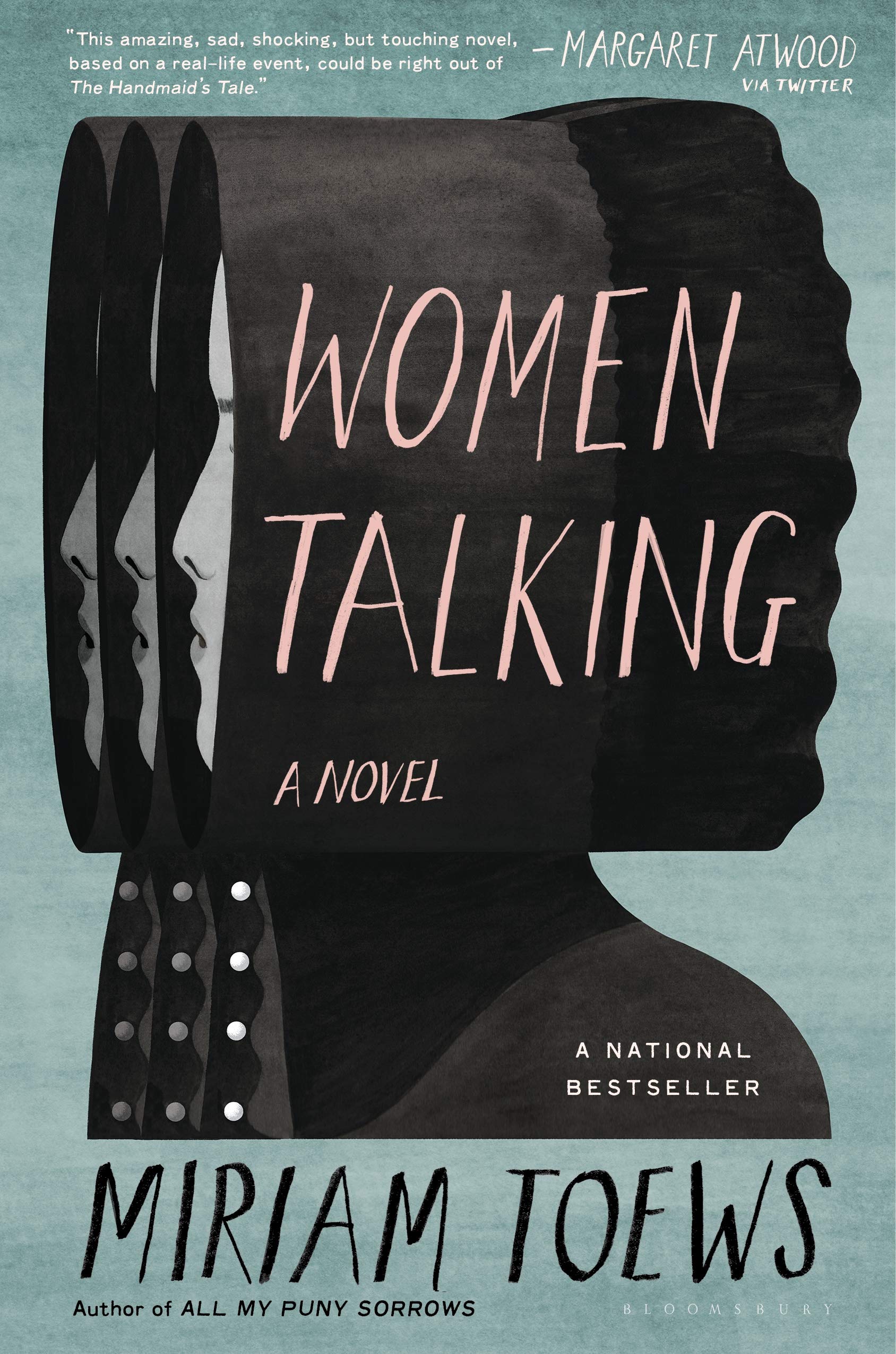 Women Talking, Miriam Toews
A single conversation among eight Mennonite women, the novel is framed by their impending choice following the discovery that they've been repeatedly drugged and assaulted by the men of their colony. From gendered expectations to religious ordinances, Toews shapes a narrative around the physical, emotional, and geographical constraints of labor.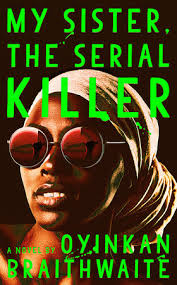 My Sister, the Serial Killer, Oyinkan Braithwaite
Braithwaite's novel is not only thrilling in how it fully earns its title, but the way it explores the physical, emotional, and moral burdens of labor through the protagonist, Korede. Each measured step that Korede takes as an accomplice to her sister's crimes unfolds an unflinching glimpse into the ills of societal expectation, (redacted) beauty standards, and lengths that families will go through to protect their own.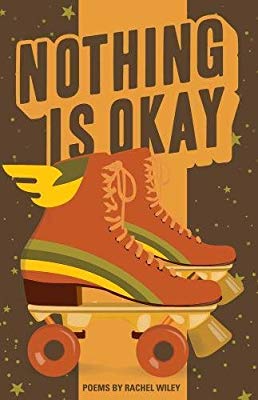 Nothing Is Okay, Rachel Wiley
Through explorations of gender, race, and the physical body, Wiley's poetry collection takes on the emotional labor of 'being'. A journey that is rooted in the proclamation that the body is not just a vessel that can be looked past or seen through the cliché of rosy-eyed beholders, it is an unalienable part of the individual that deserves respect without stipulation.
Experimental Relationship, Yijun "Pixy" Liao
Liao's ongoing project seeks to explore the dynamics of power and authority in relationships outside of the cultural norms instilled through her upbringing. What does it look like for a Chinese woman to be in the favored role of power dynamics? What does this look like culturally if she is in a relationship with a Japanese man? Liao's series is not only a physical manifestation of answering those questions but a visual map of the invisible boundaries that emotional labor crosses through the intersections of cultural expectations and social norms.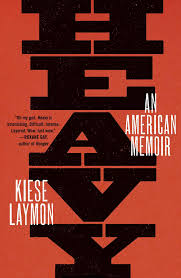 Heavy: An American Memoir, Kiese Laymon
Laymon writes courageously, lovingly, and painfully about weight, trauma, race, addiction, and the lies — personal, collective —  birthed out of love and fear. Crafted as personal narrative as much as it is blunt social critique, this memoir traces his experiences growing up poor and black in Jackson, Mississippi, navigating a career in academia, and establishing himself within the esteemed realm of his Southern literary forebears. Rather than offering the uplifting narrative and redemptive arc Laymon knows is expected of the genre, he instead forges a path toward truth, wrestling with uncomfortable realities in a voice marked by joy and pain in equal measure.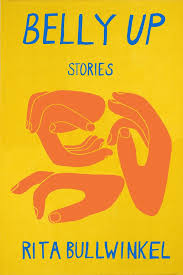 Belly Up: Stories, Rita Bullwinkel
This strange, surreal collection of stories by debut author Rita Bullwinkel moves smoothly between cerebral meditation, absurd fabulism, and body horror. Bullwinkel is interested less in the alienating aspects of labor than in the ways it connects us to others, through marriage, sex, art, and work. Sometimes that connection is unsettling, as with the young employee of an upscale furniture showroom who begins a fraught correspondence with a prisoner in "Decor"; sometimes comical, like in "Hunker Down", a flash story in which a family hires a man to hold their daughter's breasts up because it's cheaper than buying her a bra. Labor is unavoidable in these stories, and so are the symbolic connections they draw.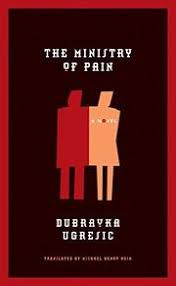 The Ministry of Pain, Dubravka Ugresic

Ugresic's novel, translated to English by Michael Henry Heim in 2006, centers on language, memory, and identity in the context of national collapse. Tanja Lucić, Ugresic's narrator, is a Croatian exile who lands at the University of Amsterdam where she's tasked with teaching her class (themselves exiles of the former Yugoslavia) the language and literature of a country that no longer exists. In part to salve the wounds of her displacement, she foregoes traditional pedagogy in favor of literary therapy, attempting to reconstruct her lost home, and facing along the way alienation, humor, and devastating silence.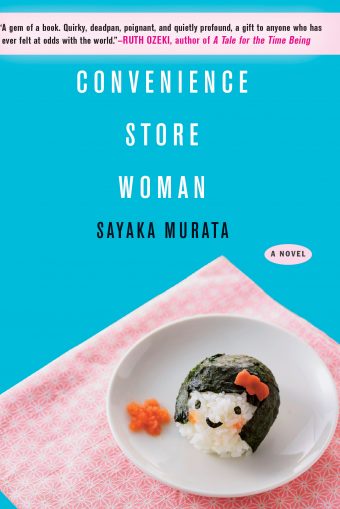 Convenience Store Woman, Sayaka Murama
One of Japan's most-prized contemporary writers, Murama's English-language debut (translated in 2018 by Ginny Tapley Takemori) gives readers an entirely fresh remix of the modern work novel. The titular woman is 36-year-old Keiko, an emotionally-stunted social misfit, who's found meaning and order for the past eighteen years as a store clerk at the Hiiromachi Station Smile Mart. With flat, unadorned prose, Murama's novel slyly pokes holes in ideas regarding personal agency, corporate assimilation, and societal definitions of the self, while challenging us to rethink what it means to find fulfillment in work.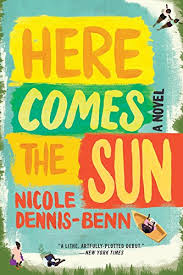 Here Comes the Sun, Nicole Dennis-Benn
In her debut novel, Nicole Dennis-Benn cuts a sharp portrait of colonialism, gender and sociaeconomic mobility with three complicated women at its center. Set in a fictional village in Jamaica where the opportunities presented by the tourism industry always come edged with exploitative promises, Dennis-Benn resists the common tendency to cast the wry and rueful Margot with any island dreaminess or naivete. Displacement and disparity flood through the book, but the characters' stark voices and blistering resolve pin it down.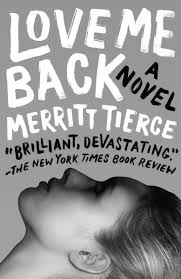 Love Me Back, Merritt Tierce
Told from the blunt, thrilling, and sometimes nihilistic perspective of its young narrator, Merrit Tierce's debut novel plunges into the chaos and addictive waters of restaurant work. Marie is a young mother whose private self-destruction pairs perfectly with the demands of the high-end Texas steakhouse where she finds herself. Under Tierce's somber, elegant prose and unflinching realism, the heroic tragedies of Marie's life are rendered with full humanity, humor, and love.
—
Jennifer Cie and Karina Briski are both second-year MFA candidates in fiction.