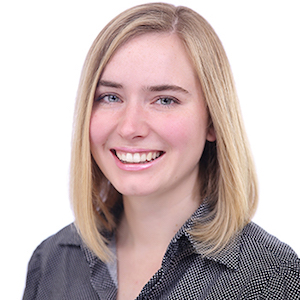 In this series of interviews, Jay Butler and Sarah Moffatt examine how recent antiracist activism has affected the publishing industry. Is diversity merely a marketing convention, or are publishers truly striving towards literary equity? As literary powerhouses rethink their roles as gatekeepers, we have set out to interview regional publishers to hear their side of the story.
Rachel Noorda is Director of Book Publishing and Assistant Professor of English at Portland State University, where she runs Ooligan Press. Dr. Noorda works closely with publishing industry organizations: she is on the board of PubWest and Chair of the Immersive Media & Reading 2020 Research Committee in partnership with Panorama Project. In both her scholarly work and offering opportunities to graduate students, Dr. Noorda is committed to and interested in transnational book industry perspectives. Dr. Noorda is a researcher of twenty-first century book studies, particularly on topics of entrepreneurship, marketing, small business, national identity, and international publishing. With this expertise, she is a series editor for Cambridge University Press, editorial board member of Publishing Research Quarterly, and a peer reviewer for Convergence and National Identities.
This interview has been lightly edited for clarity.
---
How has Ooligan's mission evolved since its 2001 origination? 
The mission has remained fairly consistent, with the Pacific Northwest at the heart of Ooligan Press, since its founding. Ooligan has evolved over the years to take on other parts of its mission, including eco-friendly publishing (embodied by the Open Book series of Ooligan titles that include an environmental audit of the book's production) and environmental topics more generally, engagement with political topics investigating war (The Wax Bullet War, Breaking Cadence) and the Pacific Northwest's political history (The Portland Red Guide). 
Most recently, propelled by a statement put out by the Press in May 2020, Ooligan committed to publishing one #Ownvoices book per year. While addressing inequities in the industry and in the press has been important at Ooligan prior to this statement, this is one more way to work on elevating marginalized authors, characters, topics, and readers. The Press (driven by devoted and passionate student managers) has also worked on creating more equitable acquisitions processes, a conscious style guide to provide guidance for being more conscious during the various rounds of editing, etc. But we still have a long way to go, which is why we value the brilliant and dedicated students who add their own ideas and perspectives to the press.
What are some titles you're most proud of to date that you personally feel best embody Ooligan's mission? 
It's really impossible to pick favorites because each Ooligan book has a unique story that is a network of efforts from the community, students, and faculty. But I'll give you some examples to illustrate what I mean. Rethinking Paper and Ink is an Ooligan book from 2011, written by Ooligan students of the time: Janine Winters, Jessicah Carver, Melissa Brumer Kossick, and Natalie Guidry. This book is a great example of how network efforts in Ooligan come together. This book is unique in that it was written by Ooligan students; the vast majority of books published by the Press are by other authors. However, these students saw a need for discussion of a vital book publishing topic: eco-friendly publishing. This is a topic that later students have followed up on in research papers (such as this one from recent alumna Julie Collins). Rethinking Paper and Ink became the first of the Open Book series at Ooligan Press, a series that included an environmental audit of each book's production in order to highlight transparency on the road to sustainable publishing. 
Another great example is The Gifts We Keep from 2019. This book showcases how Ooligan Press works closely with community partners on book projects. The Gifts We Keep is the first in a series of books published in collaboration between Ooligan Press and the Multnomah County Library. The Multnomah County Library had been publishing ebooks of winning authors through the Library Writers Project for many years, and Ooligan Press partnered with the library to publish the first paperback version of one of these winning titles in 2019. Since then, Ooligan has published one of these titles each year. The 2020 title was Iditarod Nights and the forthcoming 2021 is Finding the Vein. This full process has involved curation and selection from librarians, then selection and publication from an independent publisher (Ooligan Press) and cross-marketing collaboration through both the library and publisher. It's just one example of the many community collaborations that Ooligan has engaged with over the years. Other collaborations include the Sierra Club Oregon Chapter to create the 50 Hikes book and Widmer Brothers Brewing for The Widmer Way.
I understand Ooligan is brainstorming changing their mission statement; how much of its emphasis on regionality will be retained? 
Over the years, the actual application of what the Pacific Northwest focus has meant for Ooligan has been changing. So even though the Pacific Northwest has remained a focus for the press for the 20 years that it has been around, the application has changed. Focusing on the Pacific Northwest does not mean only publishing books by Pacific Northwest authors or only with settings in the Pacific Northwest. Instead, the focus has shifted to be on Pacific Northwest topics and concerns (community and connection, inclusion and diversity, environmentalism, political activism, creativity and literature), and books that can continue to bring together partnerships between Ooligan Press and others in the Pacific Northwest community.
Do you find that limiting publications to the PNW somehow ostracizes more marginalized voices that do not, otherwise, have much of a prevalent platform within the PNW region?
The Pacific Northwest can be limiting depending on how you apply that focus, which is why the Press has been moving away from focusing on only Pacific Northwest settings, authors, characters, etc. to think more broadly about the Pacific Northwest in terms of values, community, etc. This includes thinking of the voices within our Pacific Northwest community that have previously been silenced or unheard and working on ways to find and elevate those stories.
Having experienced so much growth within the Pacific Northwest, I'd imagine Ooligan has quite the reputation within our literary community. About how many submissions would you say Ooligan receives each year? 
Ooligan receives about 250 submissions a year, which definitely keeps the acquisitions team busy!
Does Ooligan accept unagented submissions, facilitate any contests, or have any other form of submissions-based outreach for authors who can't gain access to publishers either by way of submission fees or the meritocratic nature of trade publishing?
Yes, Ooligan does accept unagented submissions. For many years, Ooligan organized a conference called Write to Publish and as part of the conference, there was a writing contest with winners in fiction, nonfiction, and poetry. In honor of poet William Stafford's centennial birthday, Ooligan Press organized a statewide writing competition for seventh through twelfth graders. The contest began in September 2012. We contacted local teachers and offered them lesson plans based on Stafford's poems to help inspire high school students to create their own essays and poems. We collected submissions throughout the year, compiling the best work during the summer of 2013, and published the students' work by January 2014, coinciding with the yearlong celebration of Stafford's birth. This collection is called We Belong in History.
Does Ooligan engage in any specific political or social activism, either within the titles they publish or within the community?
Yes! For example, Sleeping in My Jeans is an Ooligan 2018 YA novel about a teenage girl who experiences homelessness. Students and the author teamed up for hours of volunteer work at the Oregon Food Bank, Children's Book Bank, and Food4Families, and proceeds from the launch party as well as a launch party food drive went toward Food4Families.
How do your submissions tend to lean? Does Ooligan receive mostly fiction or nonfiction pieces? 
Submissions tend to lean slightly fiction, a roughly 60% fiction, 40% nonfiction split
How does Ooligan choose to market works that may otherwise be labeled as "diverse"? These may include titles written by BIPOC, queer, or religious minorities. 
It's very tricky. On the one hand, we want to publish books that include characters, authors, topics and themes that are so commonly marginalized in the industry. From a marketing standpoint it is important to include metadata and copy that lets readers know about these important aspects of the books so that when readers search for books about queer topics or with BIPOC characters, they will find them. Projects like Diverse Bookfinder are focused on making that metadata available so that diverse books can be found. However, publishers could easily see "diverse" books as a "trend" that they can tap into for profit—and that is the danger. We are trying to combat this at Ooligan in various ways. 1. Publishing #ownvoices authors who speak from their lived experience rather than appropriating the experiences of marginalized groups. 2. Partnering or volunteering with various groups that align with supporting marginalized communities (one example: Children's Book Bank, whom our students have volunteered at). 3. Supporting initiatives to diversify the publishing industry in Portland (for example: in 2017 Ooligan began partnering with Literary Arts to put on the Writers of Color Spring showcase, which was a space for writers of color in Portland to read their work and meet and be heard by publishers, agents, and others in the Portland publishing community). There's still a lot more work to do, but any marketing efforts of "diverse" books need to also include actions and support that show a real commitment to supporting the types of topics and authors that the press puts out into the world.
How do you market books in a crowded, exceedingly cutthroat marketplace? 
We market books in an increasingly crowded marketplace by honing metadata for searchability and publishing for specific audiences. Ooligan books are not for everyone; but for specific readers, they are the perfect fit. We make it our mission to find those readers and speak to them.
Lastly, we'd love to give you the floor here. Is there anything you'd specifically like our readers to know about Ooligan? Any new and exciting developments on the horizon—hopes, goals, or future ambitions?
There are some really exciting developments on the horizon for Ooligan. As of this summer, there will be three new types of Ooligan managers added to the large team: Publishing DEI resource coordinator, audiobook production coordinator, and Ooligan website project manager. These three positions illustrate some of the ways that the press is growing and expanding: connecting more to the diversity, equity and inclusion resources in the university, producing more audiobooks, and revamping the website. I also see Ooligan's future as increasingly international. Up to this point, sales, rights, and authors have been US-focused, but we've started doing work with other programs, such as Stuttgart's Hochschule der Medien in Germany, to jointly work on projects and get feedback about Ooligan's brand. Finally, there will be exciting events and content coming from Ooligan this year because it is Ooligan's 20th anniversary. Our next event, in our Ooligan and Beyond series, is a Career Possibilities panel with some notable Ooligan alumni on March 5. In April there will be an Ooligan and Beyond event about comics publishing, and in May there will be an Ooligan and Beyond event about queer identity in publishing. Much to be excited about!
Image: Rachel Noorda
---
Jay Butler grew up in the foothills of North Carolina and received a BA in History & English with a creative writing concentration from Appalachian State University. Currently enrolled in the MFA program at Portland State University, he is a Genre Editor in poetry for Portland Review. His work has been featured in Pine Mountain Sand & Gravel, Fourteen Hills, Appalachian Heritage, and is forthcoming in other journals and magazines.
Sarah Moffatt is a self-proclaimed "Oregonian with amnesia." Having left the Pacific Northwest as a child to begrudgingly follow her parents south to obnoxiously-sunny California, Sarah has finally made the migration back to Portland. It's here that she basks in the year-round gloom, drinks copious amounts of coffee, enjoys a good Bukowski collection every now and again, and—oh yeah—pursues a Master's in Book Publishing at Portland State. Naturally, she works for Ooligan Press and is an editor with Portland Review.