Since 1956, Portland Review has created a space for students at Portland State University to gain collaborative publishing experience, while at the same time, contributing to the broader landscape of contemporary literature. Our magazine is excited to once again head into a new year of discovering exceptional work and bringing it to publication. Here is an introduction to our incoming editors of the 2019 issue, currently open to submissions, along with some favorite summer 2018 reads.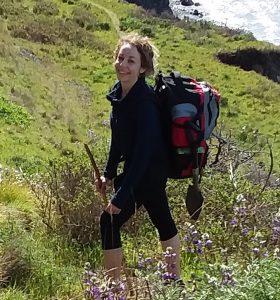 Jessica Fonvergne (Co-Editor-in-Chief) is a returning editor in her second year at PSU's MFA program. She reads fiction and also writes it.
"Summer reads: Samantha Hunt's The Seas. It's everything a book should be. Beautiful and haunting and poetic—a mythological allegory and an exploration of a broken psyche. Tight and deliberate and careful, but also wildly emotional and charged with symbolism. Gets into your head and stays. Roberto Bolaño's A Little Lumpen Novelita. This isn't 2666, but it's worth a read if only because it will make you set aside all the new books you planned to read this summer and pick up your old battered copy of 2666 and get lost in the labyrinth all over again."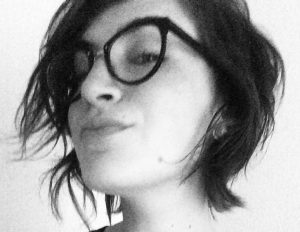 Kathleen Levitt (Co-Editor-in-Chief) is a second-year MFA fiction student. Originally from Connecticut, Kathleen has lived many places and travels frequently. She has lived in Oregon for four years.
"My favorite book I read this summer was Sheila Heti's How Should a Person Be? Heti's writing style is fast-paced and quick-witted. Her voice and characters are authentic and alive, awoken on the page by an unconventional collage of dialogues, musings, and reflections. I am envious of her sharpness, her exacting revelations, and the bold vulnerability this narrative conveys."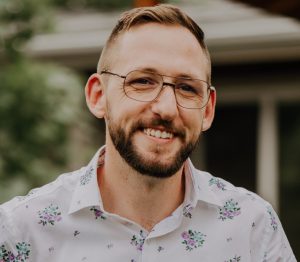 Peter Zikos (Associate Editor) is an incoming editor from Reno, Nevada.
"I've been reading Her Body and Other Parties by Carmen Maria Machado. The storytelling is so lucid and strange and fresh."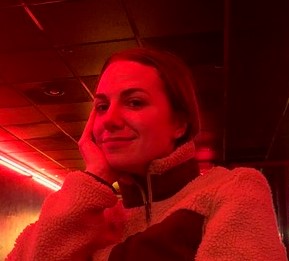 Karina Briski (Web Editor) has published journalism, fiction and nonfiction in Electric Literature, Unmapped Magazine, Marie Claire, and Sundog Literature. She is the founding editor and publisher of Stufft, an irregular digital journal of eating and foodstuffs. Before moving to Portland in 2015, she lived in Brooklyn and in a cabin set in a national forest. She is an incoming MFA candidate in fiction.
"My favorite book of the summer was Alice Bolin's critical essay collection, Dead Girls: Essays on Surviving an American Obsession. She interrogates high and low brow narratives surrounding female victimhood, and in doing so, digs deep into masculinity, rural romanticism, white complicity. I loved how expansive these essays were, the writing sharp and generous, and how she didn't let anyone off the hook, including herself."
Kari Davison (Fiction Editor) has spent the past two decades teaching English and dance to adolescents in public and private schools. She was an editorial assistant for Portland Review last year.
"My favorite summer books: New People by Danzy Senna, Eileen by Ottessa Moshfegh, Bird by Noy Holland and The Seas by Samantha Hunt. All were research for my thesis, the first two for their unlikeable female protagonists, and the second two for their poetic, dreamy language."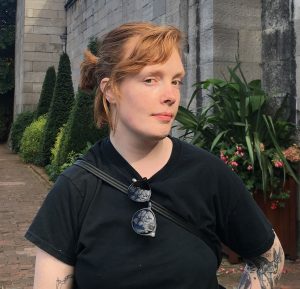 Morgaine Baumann (Poetry Editor) is a second-year MFA candidate in poetry.
"My book choice for our theme of Environmental Unknowns is a book of poetry, of course — Banana Palace by Dana Levin. This book spoke to me with its themes of hunger and doom, both communicated with a wry humor that comments on the human species and the future of our world."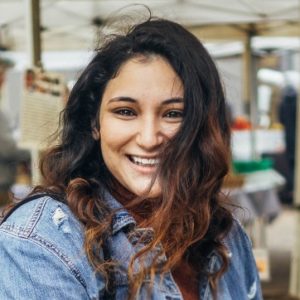 Nada Sewidan (Nonfiction Editor) is attending the MFA creative writing program with an emphasis on nonfiction at Portland State University and holds a master's in English with a concentration in book publishing. She is also the editor-in-chief at Vanguard and has previously interned at Tin House Books. Her writing has appeared in Borgen Magazine and Bravo Your City, among others. She was born in Alexandria, Egypt and currently resides in Portland.
"Sick by Porochista Khakpour is one of my favorite books I read this summer. A memoir defining Khakpour's struggle with late stage lyme disease, Sick uses geography as a milestone for diagnosis, addiction, mental illness, and recovery."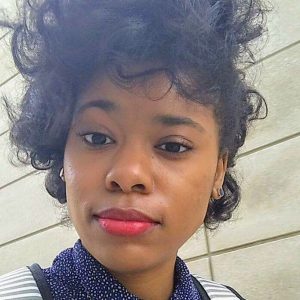 Jennifer Cie (Editorial Assistant) is a first-year MFA candidate in fiction. Originally from Memphis, TN, she received her BA in Sociology from the University of Dayton with a minor in English, then, researched pediatric neurocognitive behavior and rehabilitation at the University of Tennessee Health Science Center in Memphis, TN and Nationwide Children's Hospital in Columbus, OH, respectively. Her work primarily focuses on the intersections of gender, sexuality, and identity through the lens of LGBTQIA women of color. Cie is currently working on a collection of short stories and in an on-again-off-again relationship with Twitter (@JenniferCie1).
"Favorite summer read: Everything I Never Told You by Celeste Ng. It's such an eerily beautiful novel that explores the fallout of a daughter's coming-of-age moment, which was born out of the insecurities and self-unfulfillment of her parents."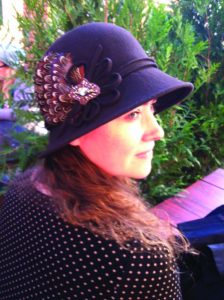 Stephanie Sandmeyer (Editorial Assistant) is a graduate student completing the Book Publishing program at Portland State University this year. She holds an M.A. in Transformative Language Arts from Goddard College and a B.A. in Humanities from Marylhurst University. A lifelong writer, she is figuring out what to do with the 20+ journals stored in her basement.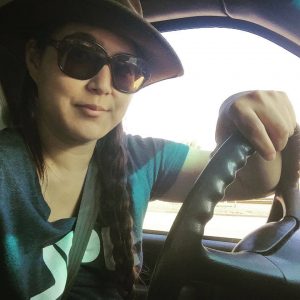 Janice Lee (Faculty Advisor) is the author of KEROTAKIS (Dog Horn Press, 2010), Daughter (Jaded Ibis, 2011), Damnation (Penny-Ante Editions, 2013), Reconsolidation (Penny-Ante Editions, 2015), and The Sky Isn't Blue (Civil Coping Mechanisms, 2016). She writes about the filmic long take, slowness, interspecies communication, the apocalypse, and asks the question, how do we hold space open while maintaining intimacy? She is Founder and Executive Editor of Entropy, Co-publisher at Civil Coping Mechanisms, Contributing Editor at Fanzine, and co-founder of The Accomplices LLC. After living for over 30 years in California, she recently moved from Los Angeles to Portland, Oregon where she is an Assistant Professor of Fiction at Portland State University.
"Favorite books this summer: Through Vegetal Being by Luce Irigaray & Michael Marder, The Incendiaries by R.O. Kwon and The Overstory by Richard Powers (currently reading)."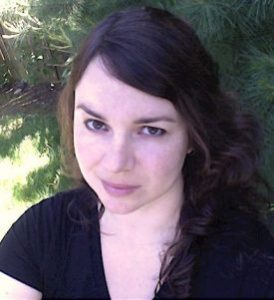 Thea Prieto's (Editor Instructor) writing has appeared in print or online at Poets & Writers, Entropy, Yalobusha Review, The Masters Review, Shirley Magazine, and pacificREVIEW, among other journals. She is a recipient of the Laurels Award Fellowship, she was a finalist for Glimmer Train's Short Story Award for New Writers, and her novel-in-progress was a semifinalist in the William Faulkner – William Wisdom Creative Writing Competition. She has edited for Counterpoint Press, Berkeley Fiction Review, and Portland Review, and she currently writes and edits for Propeller Magazine, The Gravity of the Thing, and Oregon Music News. She teaches creative writing and publishing at Portland State University, where she earned her MFA in creative writing.
 Until September 30, our 2018 issue can be purchased online for $10 (from $16). See details on past issues and subscriptions here.