To celebrate the release of our Fall 2013 issue we will be hosting two release parties with readings by amazing local writers. Our transitions themed issue features excellent new nonfiction and complimentary pieces of fiction, poetry, and art from local and international artists.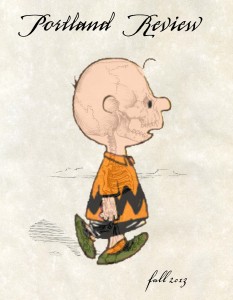 If you will be in the Portland area, please join us at one, or both, of these events:
October 31st, 7 – 9 pm, at Rogue Hall (1717 SW Park Ave.)
Confirmed readers: Michael McGregor, Erin Bernard, Emily Stern, Natalie Taylor, and Kellelynne H. Riley
Costumes not required, but highly encouraged!
Facebook Event
November 1st, 7 – 9 pm, at IPRC (1001 SE Division St.)
Confirmed readers: Mark Russell (God is Disappointed in You), Gabriel Blackwell (The Natural Dissolution of Fleeting-Improvised-Men: The Last Letter of H. P. Lovecraft), Emily Stern, Bradley Rosen, and Natalie Taylor
Refreshments will be provided.
Facebook Event
Both events are FREE and open to everyone! Issues and other awesome swag will be available to purchase.
We look forward to seeing you!